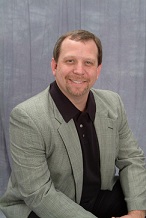 A graduate of Palmer College of Chiropractic-West, Dr. Kirk Manson has been in practice for over 30 years. Additionally, he is an Advanced Practice Chiropractic Physician. This certification is a post-doctoral degree that allows physicians who continued their education to perform advanced procedures such as trigger point injections, prolotherapy and IV nutritional therapies. It also permits specific formulary and prescriptive authority for therapeutic and diagnostic purposes, which enhances their ability to treat patients.
Dr. Manson specializes in pathophysiology of myofascial pain as well as differential diagnosis and treatment of myofascial pain syndromes. Myofascial pain syndromes, and their accompanying joint dysfunction, are the leading causes of chronic pain. It is diagnosed by applying pressure to the myofascial connective tissue or trigger point resulting in a referral pattern of pain unique to that muscle. Dr. Manson's treatment protocol involves a combination of myofascial release, trigger point injections and chiropractic manipulation to increase range of motion, improve flexibility and reduces pain.
Dr. Manson had the privilege of working with Dr. Lucy Whyte-Ferguson for seven years. Dr. Whyte-Ferguson worked with Janet Travell, MD, who coined the term myofascial release as a treatment for treating myofascial pain and co-authored textbook, Myofascial Pain and Dysfunction: The Trigger Point Manual, Vol. 1 - Upper Half of Body (Nov 1, 1998 by David G. Simons and Janet G. Travell). Because of his experience working with Dr. Whyte-Ferguson and his specialized knowledge of myofascial pain, Dr. Manson has helped teach introductory and advanced course seminars on Myofascial Pain Syndrome Trigger Point Diagnosis Treatment at the University of New Mexico Medical School.
Beyond his Advanced Practice certification and specialization in the treatment of myofascial pain, Dr. Manson is has completed a 300 hour (DABCI) program to become a board certified Diplomate of the American Board of Chiropractic Internists. Chiropractic DABCI Diplomates use laboratory testing and specific diagnostic skills to diagnose and treat a variety of internal disorders focused in the following areas:
Endocrinology
Thyroid Disorders
Adrenal hormone disorders
Male & Female hormone disorders
Autoimmune disease
Advanced Blood Chemistry Analysis
Gastrointestinal Disorders both Upper and Lower GI
Infectious Disease
Allergies & Food Sensitivities
Cardiovascular Disease Management and Prevention
Pulmonary diseases
Herbal Medicine
Detoxification
Male & Female Pelvic Disorders
Geriatrics & Mental Health
Pediatrics
Dermatology
EKG and Phonocardiography
Dr. Manson also is considered an expert regarding the treatment of patients involved in motor vehicle crashes. Chiropractors are well trained in the biomechanics of the human body. However, Dr. Manson is a graduate of "Whiplash and Brain Injury Traumatology Program." The certification covers the following topics:
Whiplash Advanced Topics: The Fundamental Science
Management Principles in Personal Injury and Forensic Documentation
Principles of Impairment Rating and Forensic Reporting
Medicolegal Fundamental for Practitioners and Forensic Experts
Annual Scientific Conference: only open to graduates of 4 modules Certification
The Spine Research Institute of San Diego has an extensive amount of research and info on whiplash and auto injuries http://www.srisd.com/consumer_site/